After a long day of work, the last thing you want is a miserable trickle of water coming from the shower head. No, you want a rejuvenating spray. A strong spray that massages the kinks out of your muscles. Thankfully, you don't have to deal with a drip of water from the shower head any longer. There have been innovations that enable shower heads to spray a high-pressure spray despite the water in your home having low pressure.
Even with EPA water conservation guidelines calling for less water to be used by shower heads, manufacturers have come up with shower heads that boost pressure while using less water. Cool, right? These shower heads for low water pressure use unique spray patterns, aeration, and compact sizes to make less feel like way more.
If you want to make your shower feel more like a spa and less like a disappointment, it's time to find the best shower head for low water pressure.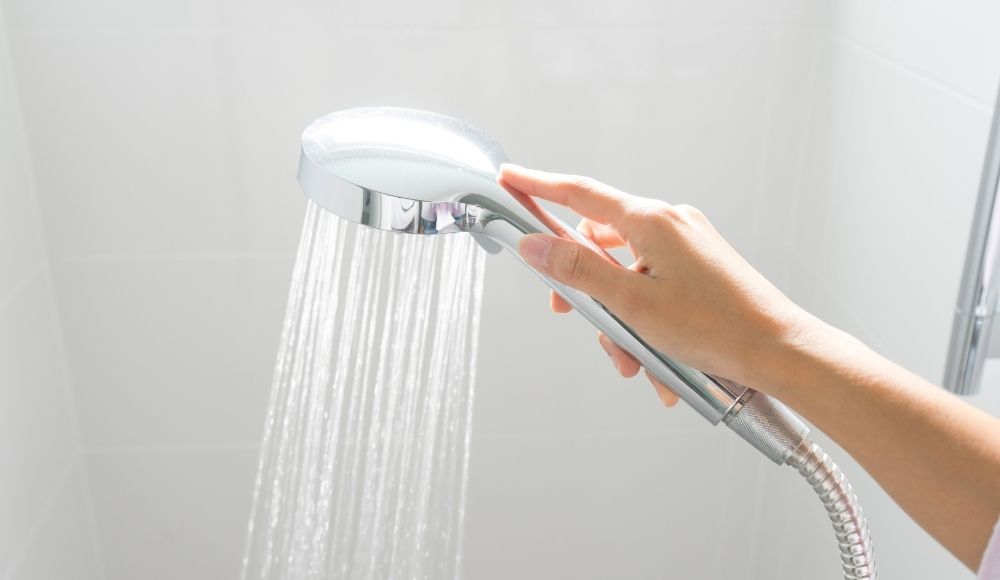 What Causes Low Water Pressure in the Shower?
There are several reasons why you have a drizzle of water when you go into the shower. Some of these issues can be corrected rather easily, but sometimes the quickest and easiest fix is to purchase a low pressure shower head.
Here are some causes of low water pressure:
1. Low flow shower head. Many older homes, condos, and apartments have low flow shower heads installed to restrict how much water is used. Unfortunately, low flow shower heads can be stingy. Very stingy. See if your shower head has a flow restrictor in it. These screens can be removed—check out How to Remove a Flow Restrictor for more details.
2. Clogged shower head. Mineral deposits can build up within the shower head, blocking the flow of water through the tiny.
3. Worn-out mixing valve. Look inside your tub or shower. If you have a single-handle faucet, there is also a piece called the mixing valve, which controls how much hot and cold water flows through the shower head. Sometimes, that valve gets worn out or stuck, messing with the temperature and pressure.
4. Broken water pressure regulator. A pressure regulator is made to keep the water pressure at a safe level, around 46-60 psi. Sometimes these regulators start malfunctioning or fail, causing the pressure to significantly drop or increase. You will have to call in a professional plumber for this one.
5. Well water. If you have water that is sourced from a well, your water pressure is going to be lower than something sourced from the city water supply line.
Other problems, such as an old water heater, corroding pipes, leaks, and closed valves can cause a decrease in water pressure. However, such issues won't be solved by switching out your shower head.
Still, if you notice that your shower head is outdated or crusted over with materials or if your well water provides dismal pressure, getting a new shower head is your best—and least expensive—option.
Best Shower Heads For Low Water Pressure
Shower heads line the walls of the store, each one just as enticing. If you don't know what you're looking for, though, how will you find the perfect one? Turns out, we did the research so you don't have to. After reviewing countless shower heads for low pressure, we have found 5 models that are bound to please. We rate these as the highest because of their features, economical water use, style, quality and price.
Check out the best low water pressure shower heads below:
1. Best Overall Low Water Pressure Shower Head: Fire Hydrant Spa Shower Head
Prices pulled from Amazon Product Advertising API on:
Product prices and availability are accurate as of the date/time indicated and are subject to change. Any price and availability information displayed on [relevant Amazon Site(s), as applicable] at the time of purchase will apply to the purchase of this product.
Do you loathe low water pressure and want a shower head that feels like a literal geyser? Then you'll love the Fire Hydrant Spa Shower Head. This is a high pressure shower head that delivers a high velocity stream of water, regardless of how low water pressure might be in your home. The Fire Hydrant shower head is fixed to the wall, but the spray area can be easily adjusted.
Made from high quality materials and featuring a sleek design, not only does this shower head look snazzy in any of the available finishes (only chrome is available on Amazon), but it will rev up the water output of any shower. Also, the wide spray area gets you rinsed off faster. You get several spray patterns, such a pulsating massage, to a combination of regular spray and massage. Hundreds of reviewers on Amazon claim that this shower head has solved low water pressure problems that had persisted for years.
Why not give the Fire Hydrant Spa shower head a try?
Pros:
Features a massage head that delivers a deeply relaxing pulse
Delivers high-powered water
Adjustable spray angles
Easy installation
High-quality finish
Cons:
Constructed mostly out of plastic
Head swivels very easily, leading to concerns about durability
2. Runner Up Shower Head: HammerHead Showers All Metal Handheld Shower Head
Error: Unknown Link Type
If the plastic construction of our best overall shower head isn't for you, then perhaps the 100 percent metal handheld shower head by HammerHead Showers is more your style. Available in five finishes—polished chrome, brushed nickel, polished brass, oil rubbed bronze, and matte black—this All Metal Shower Head is built for resilience and aesthetics. Sure, it might have the functions of more expensive shower heads, but it does deliver a continuous pressurized stream of water at 2.5 GPM. Plus, you get incredible coverage from the large 4-inch sprayer face.
With 72 inches of hose, you get amazing versatility. Those with mobility problems can wash themselves easily. As of 2018, the design has been updated so that you can rotate the shower handle inside the holder without any drooping.
Pros:
Two outputs to choose from: 1.75 GPM and 2.5 GPM
Extra-long 72-inch hose
Made completely out of brass and stainless steel
Comes with a limited lifetime guarantee
4-inch wide sprayer face
Simple installation
Cons:
3. Premium Low Water Pressure Shower Head: Delta 5-Spray H2Okinetic In2ition
DELTA 5-Spray H2Okinetic In2ition 2-in-1 Dual Hand Held Shower Head with Hose and Magnetic Docking, Matte Black 58480-BL-PK
3X COVERAGE: Delta H2Okinetic PowerDrench Spray provides 3X more coverage than a standard shower head by creating a unique wave pattern and larger water droplets for more intensity and warmth (coverage measured in accordance with EPA WaterSense Specification for shower heads, March 4, 2010)

HAND SHOWER AND SHOWER HEAD IN ONE: The In2ition 2 in 1 Dual Shower Head allows you to use the detachable shower head with hose separately or securely docked for a luxurious and versitile showering experience

MAGNETIC DOCKING: Magnatite Docking uses a powerful magnet to hold your handheld shower head precisely in place for easy docking every time

5 POWERFUL SPRAY OPTIONS: Shower head spray settings include H2Okinetic PowerDrench spray, full body spray, massaging spray, full body spray with massage, and pa
Prices pulled from Amazon Product Advertising API on:
Product prices and availability are accurate as of the date/time indicated and are subject to change. Any price and availability information displayed on [relevant Amazon Site(s), as applicable] at the time of purchase will apply to the purchase of this product.
Do you want to make every shower feel like a luxury retreat? For a higher price but incredible quality, go with the 5-Spray H2Okinetic In2ition shower head by Delta. This beautifully designed piece of shower technology uses the latest innovations to reduce the amount of water used for both the 1.75 GPM and 2.5 GPM models. The patented PowerDrench spray gives the stream three times more coverage. You also get two shower heads. There is a detachable section and one that stays fixed. With the Magnatite Docking system, returning the handheld shower head to the holder is hassle-free.
Additionally, the H2Okinetic features 5 spray options—PowerDrench spray, massaging spray, full body massage spray, full body, and pause. Choose from a variety of colors including Venetian Bronze, Polished Nickel, Black Stainless, and Chrome. Installation is easy and only takes a few minutes to complete. Lastly, the quality of this product is backed by the Delta Lifetime Limited Warranty.
Pros:
Amazing area of coverage
Scratch-resistant finish
2 shower modes
Economical
Lifetime warranty
Design sustains the temperature of water
Get 60-82 inches of length with the flexible stainless steel hose
Cons:
4. Multi-Mode Shower Head: KAIYING Chrome High Pressure Shower Head
KAIYING Chrome High Pressure Handheld Shower Head with ON/OFF Pause Switch, 3 Spray Modes Shower Wand with Shut Off Button, Removable Camper Shower Head with Hose and Adjustable Angle Bracket
▶【NEW SPECIAL ON/OFF SWITCH BUTTON】: Stop water-saving function, no need to close the middle multi-function valve, let your bath or washing hair easier. Especially for adult, disabled, toddler, baby.

▶【3 ADJUSTABLE HAND SHOWER SETTINGS】: KAIYING 3 functions bathroom shower head will present drenching rainfall, invigorating massage, and powerful jetting modes. With 343 pinholes that make the generated water mist be thicker, give you a best shower experience!

▶【HIGH WATER PRESSURE】: High pressure shower head will provide you adequate water and comfortable shower time even if your house is the high-rise. Also provides powerful spray performance even under low water pressure.

▶【DETACHABLE & EASY-CLEAN】: Different with common integrated shower heads, the round shower panel can be disassembled. Easy to clean the accessories to keep water flowing evenly.

▶【EASY INSTALLATION】:Tool-free connection takes minutes, no plumber needed. We have included all necessary components to install the shower head handheld into your existing G1/2" shower a
Prices pulled from Amazon Product Advertising API on:
Product prices and availability are accurate as of the date/time indicated and are subject to change. Any price and availability information displayed on [relevant Amazon Site(s), as applicable] at the time of purchase will apply to the purchase of this product.
Maybe the Delta H2Okinetic is beyond your budget right now but you adored the pause feature. Well, KAIYING has produced a High Pressure Shower Head with an on/off pause switch that is way more budget-friendly. The shower head is made of premium ABS, and the hose is stainless steel. This shower head has a chrome finish that looks good in any kind of bathroom, and the round face can be disassembled for easier cleaning to keep it looking sharp.
The KAIYING shower head has 3 functions: rainfall, massage, and a powerful stream. There are—count 'em—343 little jets to give you a fabulous shower every single time. Installation takes no time, since the shower head is compatible with standard G1/2 inch shower arms.
Pros:
Water saving on/off function
Tool-free installation
3 spray functions and 343 pinhole jets
Sleek design and chrome finish
Reasonably priced
Uses 30 percent less water than standard shower heads
Cons:
Some connections might be loose and require plumber's tape
5. Best Budget Shower Head for Low Pressure: Aqua Elegante 3-Inch High Pressure Shower Head
3 Inch High Pressure Shower Head – Best Pressure Boosting, Wall Mount, Bathroom Showerhead For Low Flow Showers, 2.5 GPM – Chrome
💦 UNLIKE OTHER SHOWER HEADS THAT are made from cheap, thin plastic that leaks after a few showers, the Aqua Elegante Shower Head has a THICK LAYER of ROBUST ABS THERMOPLASTIC RESIN that is BPA FREE. The high pressure showerhead RESISTS CORROSION, WITHSTANDS PHYSICAL IMPACT, and DOESNT RUST - while still being LIGHTWEIGHT and EASY-TO-HANDLE. What this means to you is a LONG LASTING shower head without having to deal with internal leaks.

💦 DONT PUT UP WITH SHOWER HEADS THAT clog up or spray in weird directions. We engineered our showerhead with SELF-CLEANING NOZZLES made from MINERAL-RESISTANT SILICONE. The nozzles are shaped to jet water flow, which PREVENTS CALCIUM BUILD-UP inside and on the nozzles. You NO LONGER NEED TO WORRY about hard water clogging up your spray nozzles.

💦 NO MORE DEALING WITH shower heads that barely trickle out water or needle your skin with thin streams or peel your skin off with excess pressure. Our shower head will make you ENJOY SHOWERING AGAIN with a traditional, firm spray.

💦 OUR MISSION IS TO HAVE YOU enjoy a better shower right away. That is why we made our shower head SUPER EASY TO INSTALL. Just twist it on! No plumbers required. We have clear, STEP-BY-STEP INSTRUCTIONS with pictures to guide you through the 1-minute installation. We also include a FREE ROLL of HIGH-QUALITY TEFLON TAPE, saving you time and discomfort during set-up.

💦 WE BELIEVE A SHOWER HEAD SHOULD be installed once and then enjoyed for many years. That is why we use DURABLE BRASS FITTINGS that dont crack or leak like most plastic threads. And our ball joints allow an EXTRA RANGE OF MOTION, so you can point the shower head exactly where you want it. We are real people who use our own products every day. We expect the BEST FOR OUR FAMILY and want the SAME FOR YOU
Prices pulled from Amazon Product Advertising API on:
Product prices and availability are accurate as of the date/time indicated and are subject to change. Any price and availability information displayed on [relevant Amazon Site(s), as applicable] at the time of purchase will apply to the purchase of this product.
If saving money is the name of the game, then allow us to introduce the Aqua Elegante 3-Inch High Pressure Shower Head. Although this model is not a premium model, it has over 8,000 ratings on Amazon, with 89 percent of those being 4 or 5 stars. That means the manufacturer did something right. The Aqua Elegante is made from a thick ABS thermoplastic resin that is twice as durable as thinner plastic, BPA-free, corrosion-resistant, and long lasting. Instead of plastic threads on the screw-in piece, there are brass fittings. The nozzles are also made of silicone and require minimum maintenance. You never have to worry about the head getting clogged with minerals.
Do you live in California? Due to new regulations in CA pertaining to the amount of water used in the shower, your shower head cannot go above a certain GPM. This model comes with a second option—a 1.8 GPM model—that is just for Californians. Overall, it's a small but mighty shower head that will last for many years.
Pros:
Excellent flow rate for its small size
Easy screw-in installation
5-year warranty
6 spray settings and 42 nozzles.
Ideal for narrower shower stalls
Corrosion-resistant
Cons:
Sprays are not adjustable
Adjusting pressure can be tedious
Small spray area
Buyer's Guide: Getting the Best Shower Head for Low Water Pressure
Here are some things you want to keep in mind when you are searching for a shower head for low pressure water.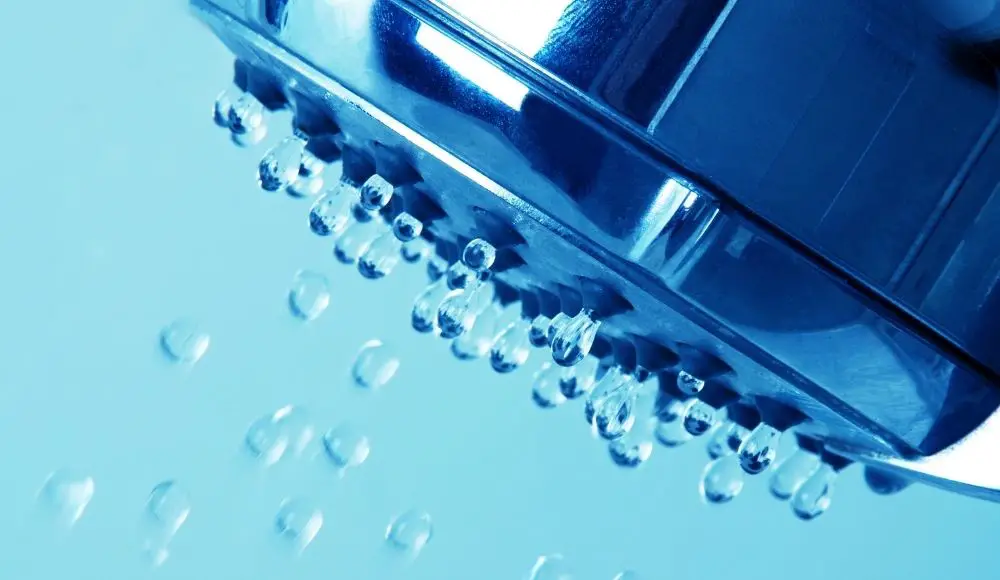 Shower Head Type
Two main kinds of shower heads exist: handheld and fixed. The latter is attached directly to the water supply line of the shower. Fixed shower heads have limited mobility, but they do come in a variety of shapes and sizes. Usually, installation is very easy. You often need a plumber's crescent wrench or just your hands to screw the shower head in. Once placed, you can reposition the aim of the shower head because of the ball joint located between the head and arm.
Meanwhile, handheld heads are much more versatile, because they come with a lengthy hose. On the end is a fixed head and a long handle. The handle attaches to the shower arm with a clip, so you can position it as you would a fixed shower head.
Both fixed and handheld shower heads can have simple designs or more complicated ones with multiple settings. An advantage of a handheld model is that you get more flexibility when washing children, pets, or if you have mobility issues.
Material
Shower heads are generally a combination of plastic, metal, and brass. Since brass is highly resistant to rusting and corrosion, the internal parts are often made from it. The outer housing can be plastic or metal.
Metal might seem like the obvious choice, but you should keep in mind how easily water erodes and corrodes the material. Certain finishes, like rubbed bronze or nickel, tend to hold up better than others. On the other hand, plastic doesn't rust, but it will break if handled improperly.
Look for shower heads with neoprene nozzles. The material resists buildup from hard water better than plastic and metal nozzles.
Efficiency
In the United States, the maximum flow rate for a shower head is 2.5 gallons per minute (GPM) at 80 psi. That said, the EPA has stated it would be better for homes to use products that put out 1.8 GPM. California is one state that has restricted shower heads to only 1.8 GPM, so if you live there, that's what you need. To find a shower head that puts out 2 GPM or lower, look for an EPA WaterSense label on the packaging.
You might be thinking a more efficient model would be terrible, but that's not the case. In fact, manufacturers are using technology to come up with models that use far less water while upping the pressure.
Pressure
To resolve the problems of reduced water pressure, shower head manufacturers have gotten creative. One of the innovations that you should consider is called aeration, where the shower head draws in air to increase the pressure. You get more pressure from the stream. Other shower heads might have channels or plungers that increase pressure through compression.
Installation
If you're looking for a quick bathroom upgrade, swapping in a brand new shower head is how it's done. Even the inexperienced DIYer can install a new shower head in less than 15 minutes. Depending on the type of shower head you are looking for, installation varies, but the most common steps include unscrewing the old one from the supply line then screwing on the new one. And that's it. You'll sometimes need a wrench and plumbing tape, though that's not too involved.
Next thing to consider is if the shower head you choose is going to be the correct shower height. Don't get a handheld shower head if there isn't enough space to install it in the right place.
Spray Settings
The more settings, the better! Having a selection of spray types to choose from will heighten your enjoyment. Spray settings adjust the output, pressure, and tempo of the water so you can get a rainfall effect or maybe a massage. Basic shower head models often have one or two options, but the more premium shower heads will feature up to 6 different patterns.
Filter
Older homes and those using well water are no strangers to pressure problems. In such circumstances, the pipes are often aged or the hard water leaves sediment (minerals and other impurities) behind in the shower head. In turn, the water flow is reduced because it can't get through the jets. A shower head for low water pressure that is worth buying will have a filter inside. This ensures a continuous flow of water.
Wrapping Up
Low water pressure in your home can be frustrating, especially when you want to take a relaxing shower. Fortunately, there are plenty of high pressure shower heads out there that are uniquely designed to effectively boost even the lowest pressure. Swap in any of the shower heads that we have mentioned in this article, and you will find yourself enjoying your showers much more. Not only that, but these shower heads for low water pressure are made according to the latest water regulation standards, making them an economical DIY project.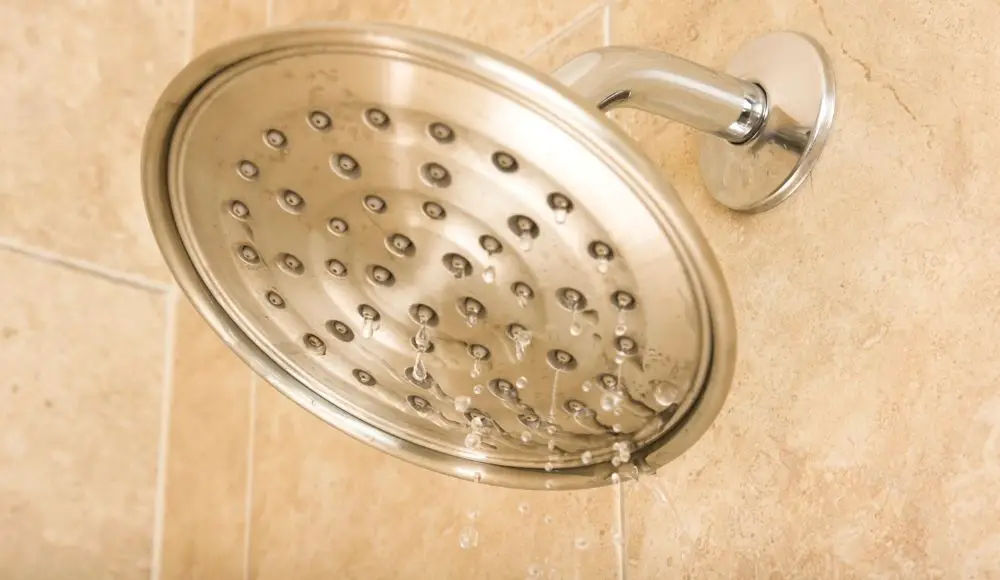 Frequently Asked Questions
Why is my shower pressure so low?
There are many reasons why the water pressure in the shower is low. Usually, the main cause is an outdated low-flow shower head. You might also be experiencing a blockage or disruption in water flow from mineral build-up. Busted valves, low water main pressure, well water, leaking or damaged piping, and other plumbing issues can also affect how much water pressure you get. 
Are there shower heads that increase water pressure?
Yes. A high pressure shower head can increase water pressure by compressing and aerating the water as it flows through the nozzle. The water comes through the jets with much more force. 
Do low pressure shower heads actually work?
A low pressure shower head is one that is connected to a plumbing system with low pressure. In other words, a low pressure shower head is actually a high-pressure shower head. So yes, low pressure shower heads work because they are specifically designed to funnel low pressure water into a more compact space, thereby pressurizing it and sending it through the jets at a much higher speed. 
Does a smaller shower head increase pressure?
Yes. Smaller shower heads that are about 3 inches in diameter can condense then pressure the water that flows in and send out an incredibly high-powered spray. 
How can I fix low pressure water?
You can either adjust the pressure regulator on the water supply line or you can adjust pressure from the well. If that can't be done, then you can utilize faucets and shower heads designed for low water pressure.